Pace of Play
Have a game plan on how you want to play the course.
Carry a spare ball or two.
Take no mulligan or practice shots.
Decide what club you will need before to get to the ball.
Be prepared to play when it is your turn.
Make your practice swings while others are playing.
When out of the hole and heading for a triple-bogey, pick up.
Watch where you hit your own ball so it can be found quickly.
Watch other putts to learn the speed and break on the greens.
Repair ball marks and divots while waiting for other players.
Make your scores when you reach the next tee box.
Be conscious of the lost ball rule in looking for a lost ball.
Shorter distance players hit first when group ahead is out of range.
Front 9
Hole 1
Fairway wood or long iron off the tee will leave you a mid to short iron approach.
PAR 4 | HDCP: 13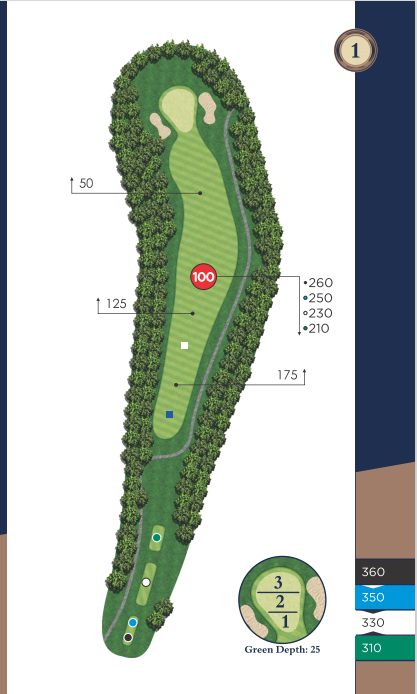 Hole 2
Stay short of the bunker or if you are willing to risk it try to cut off the corner. Make sure to check the pin location when playing to this deceptive green.
PAR: 4 | HDCP: 5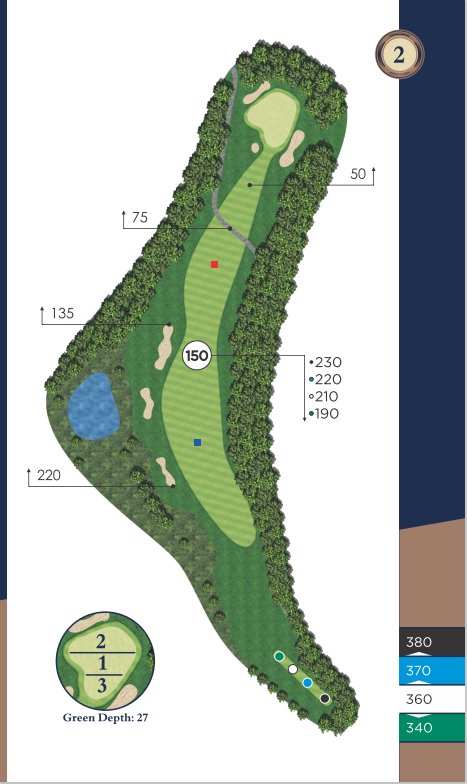 Hole 3
Check your yardages, you do not want to miss long.
PAR: 3 | HDCP: 17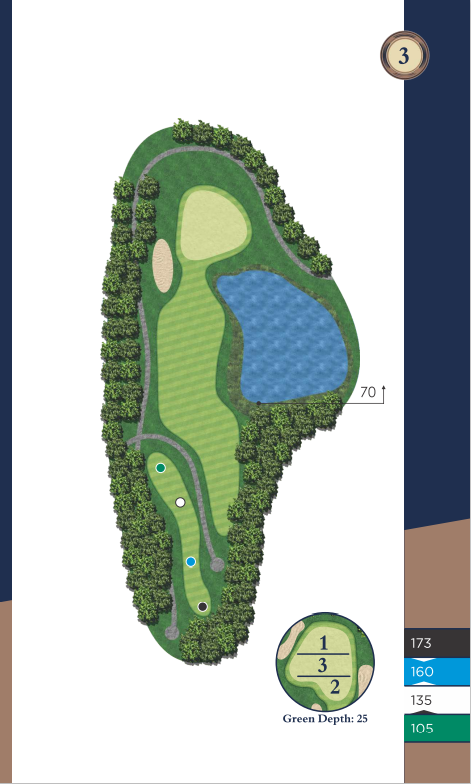 Hole 3
Tee shots must be hit down the left side to stay safe, longer hitters may take on the bunkers. Most players should play this as a 3 shot hole.
PAR: 5 | HDCP: 3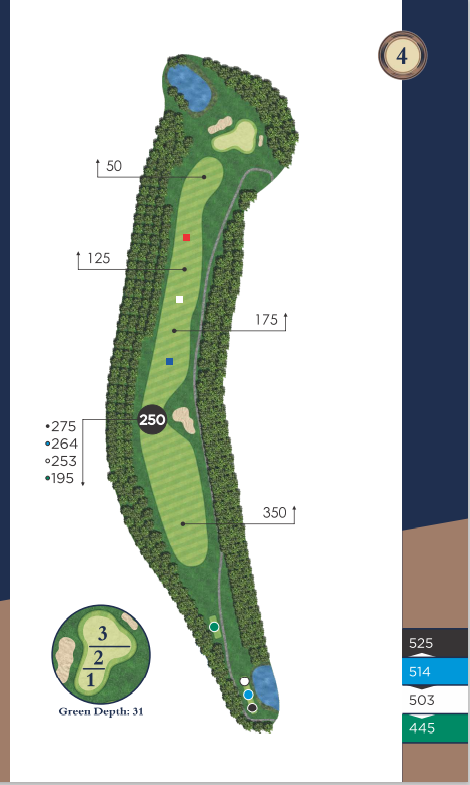 Hole 5
Long iron or fairway wood of the tee just right of the hills will give you the best angle to the green.
PAR: 4 | HDCP: 11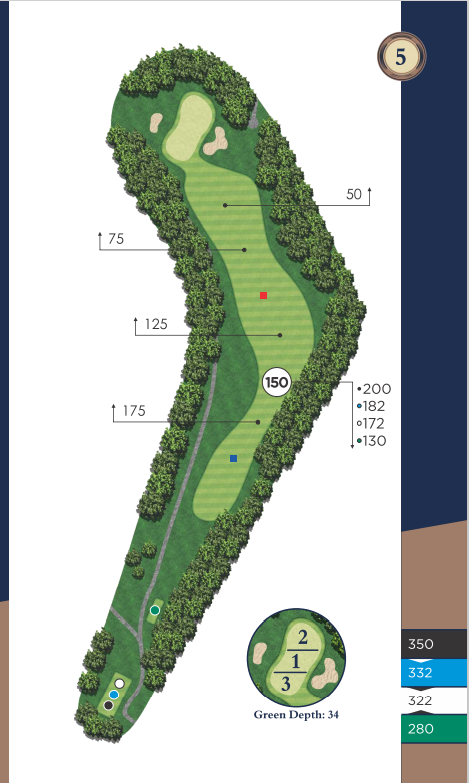 Hole 6
Downhill par 3 plays a little shorter than the posted number. Pay attention to the hole location.
PAR: 3 | HDCP: 15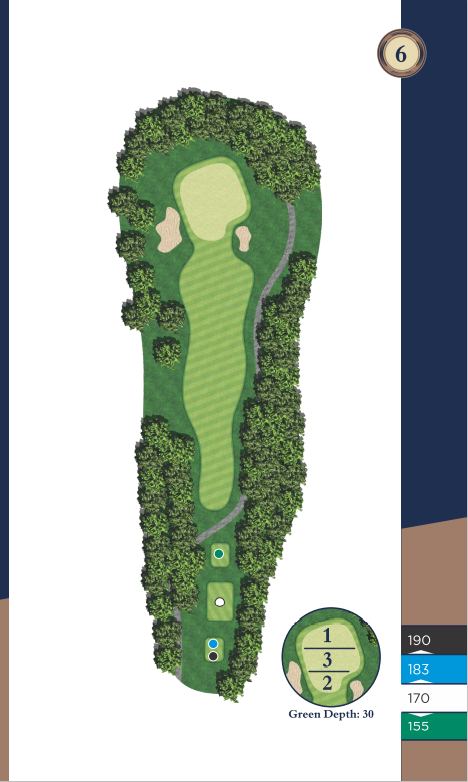 Hole 7
Fairway wood or long iron off the tee will allow you to play an easy layup in order to give you the best chance hitting into this challenging green.
PAR: 5 | HDCP: 1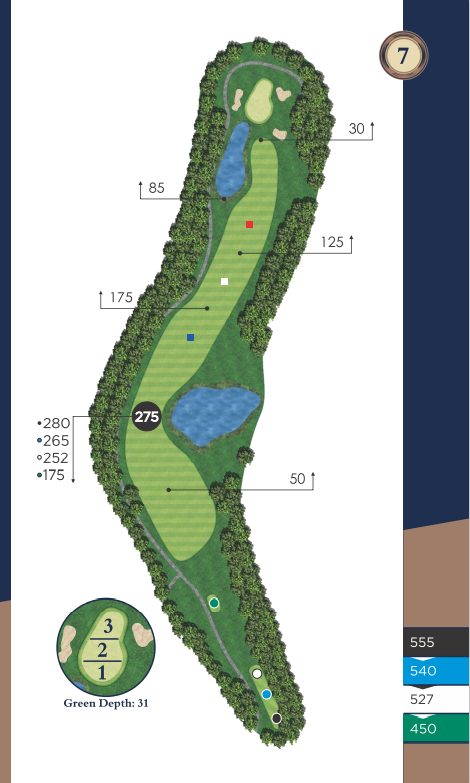 Hole 8
Tee shorts played down the right-hand side will give you the best chance to avoid the greenside water hazard. Wave to the Gilwood God as you pass to Hole #9.
PAR: 4 | HDCP: 9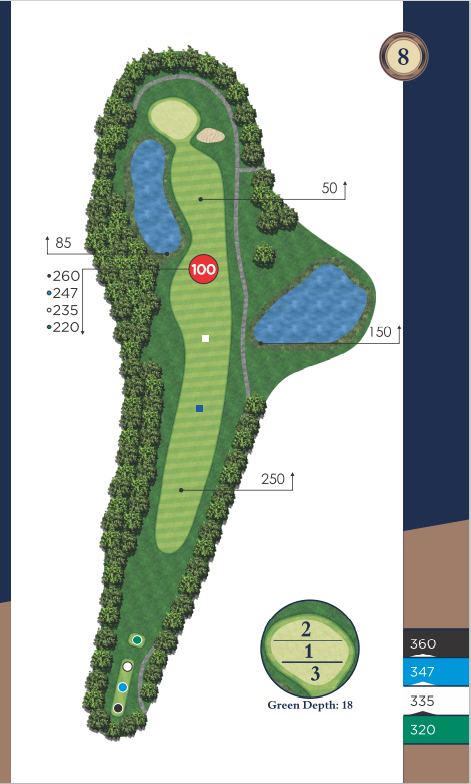 Hole 9
Avoid the bunker off the tee and remember to club up into this green.
PAR: 4 | HDCP: 7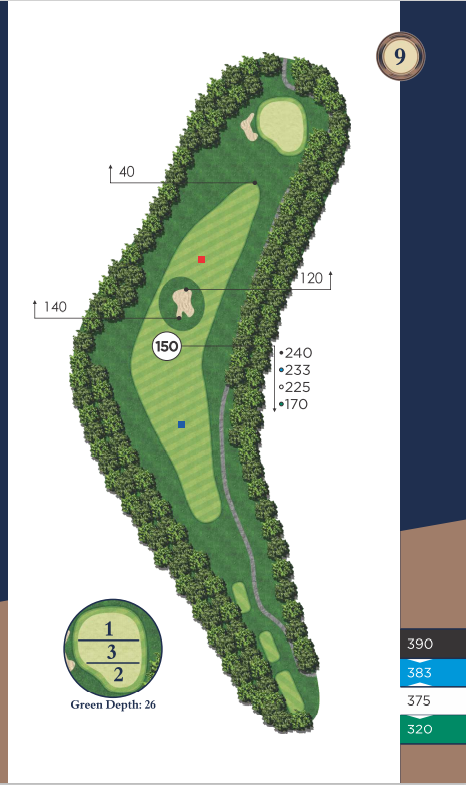 Back 9
Hole 10
Players may wish to play a long iron or fairway wood off the tee to avoid rolling through the fairway into the trees.
PAR: 4 | HDCP: 12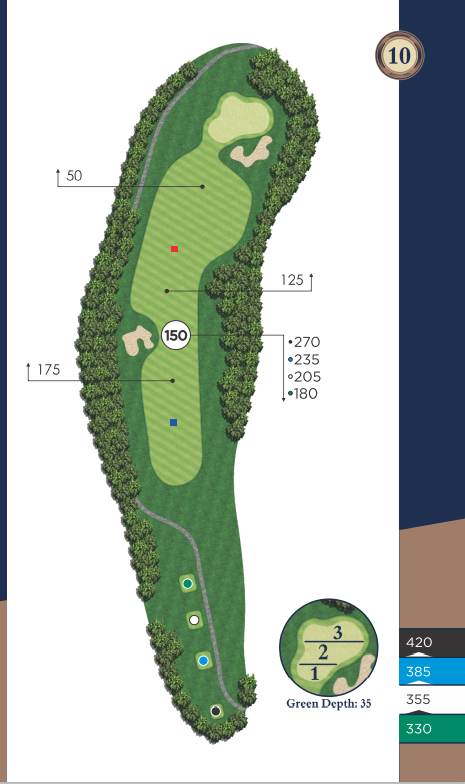 Hole 11
This 2-tiered green will challenge even the best approach shots.
PAR: 3 | HDCP: 14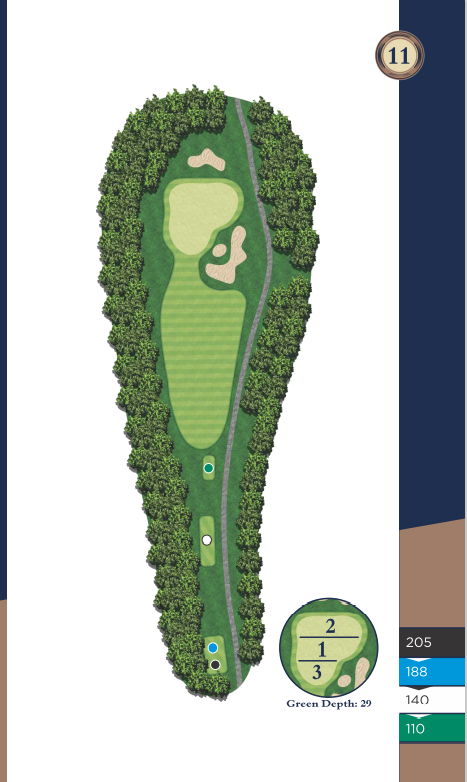 Hole 12
Swing away! This generous fairway encourages you to swing hard and hopefully have a chance to reach the green in 2.
PAR: 5 | HDCP: 2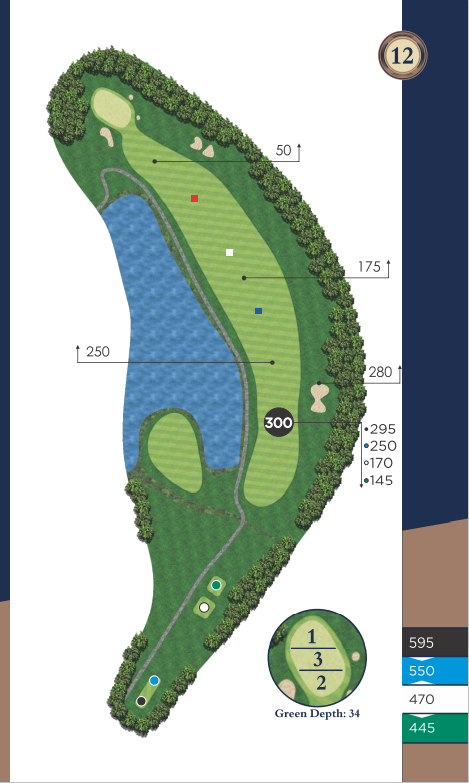 Hole 13
Pay attention to the pin as long will leave you struggling to save your par!
PAR: 3 | HDCP: 18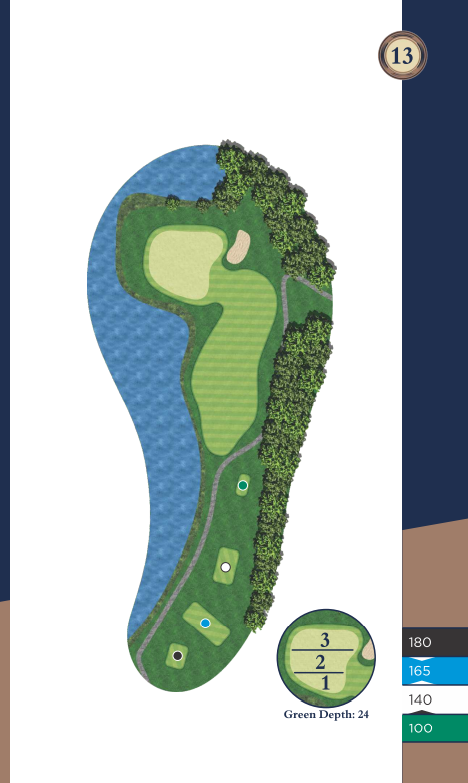 Hole 14
Long and straightforward, usually playing into a headwind. Chad's corner is out there looming!
PAR: 4 | HDCP: 8
Hole 15
Straightforward par 5. Aim for the landing areas and walk away with a good score.
PAR: 5 | HDCP: 4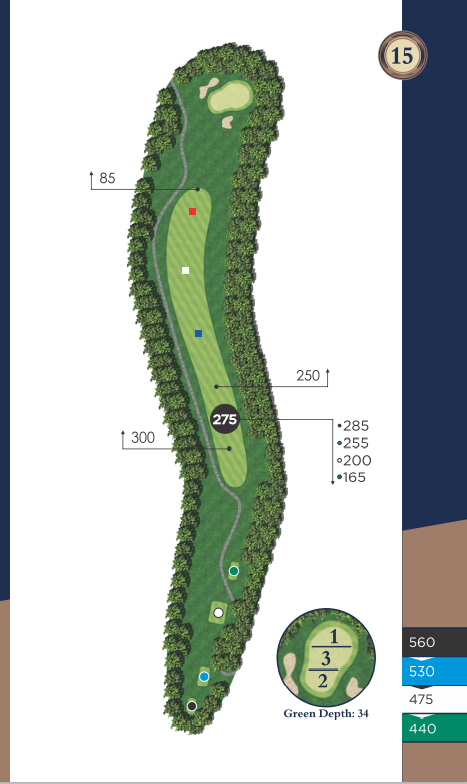 Hole 16
Left and Right are not options you want to deal with on this par 3.
PAR: 3 | HDCP: 16
Hole 17
This short par 5 is reachable with an accurate tee shot.
PAR: 5 | HDCP: 6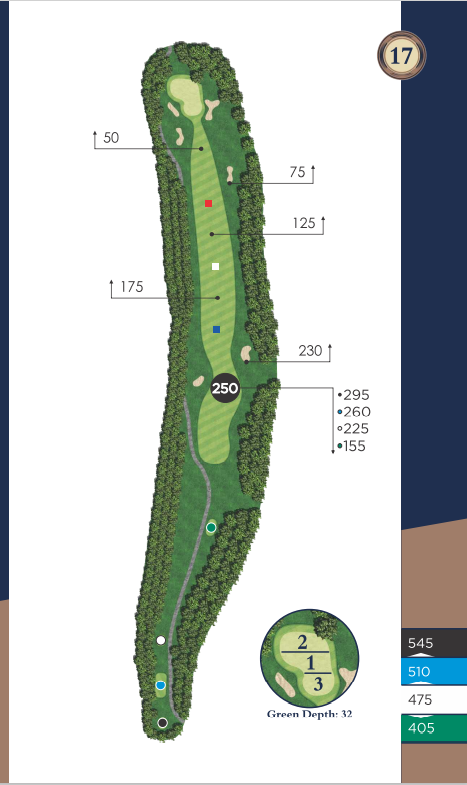 Hole 18
This closing hole requires accuracy and remember that you are playing uphill the whole way.
PAR: 4 | HDCP: 10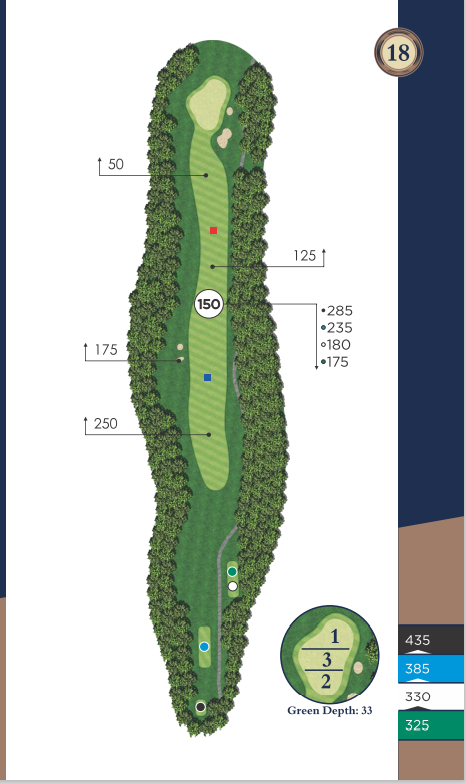 Maps by Bench Craft Company